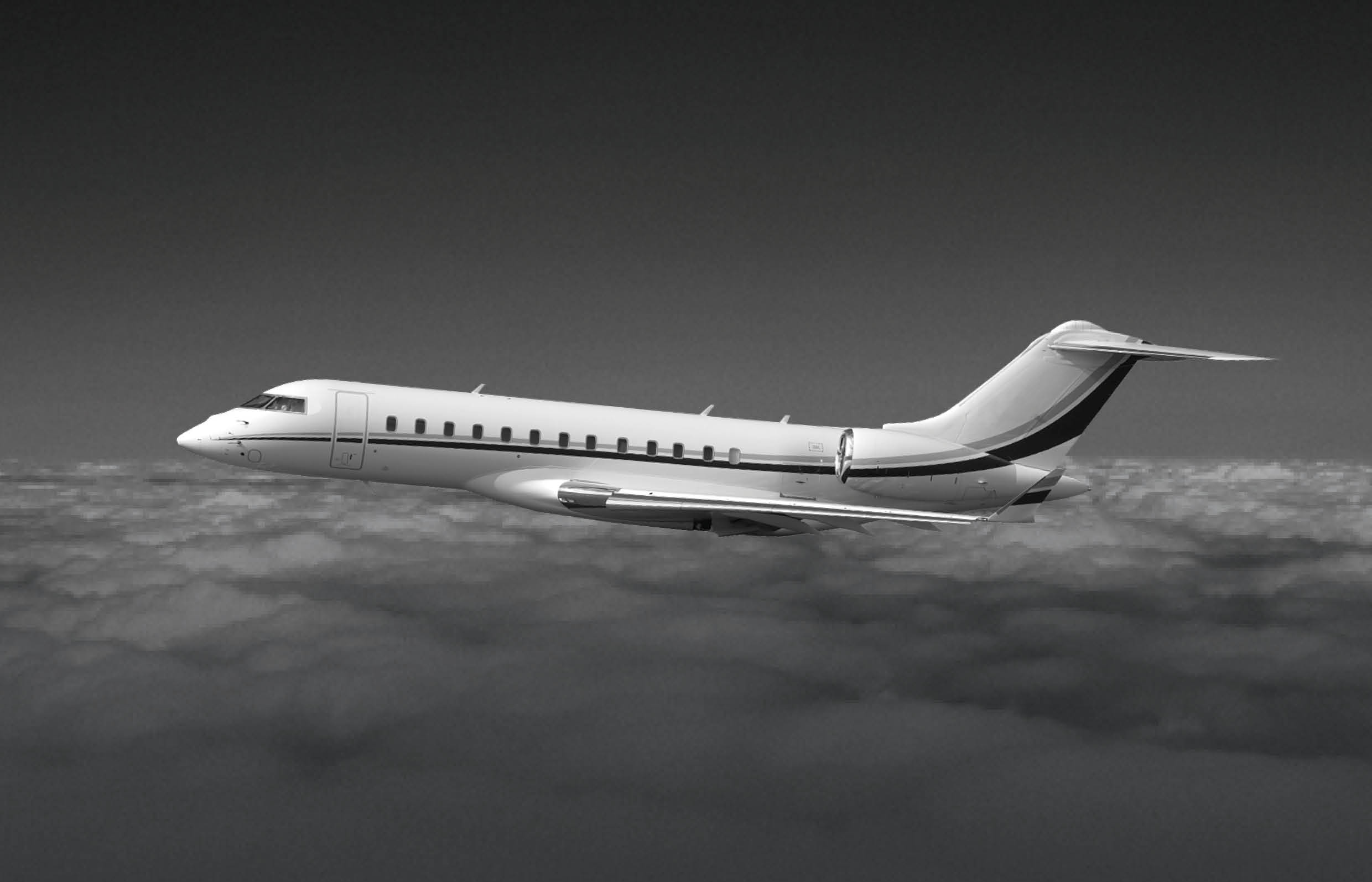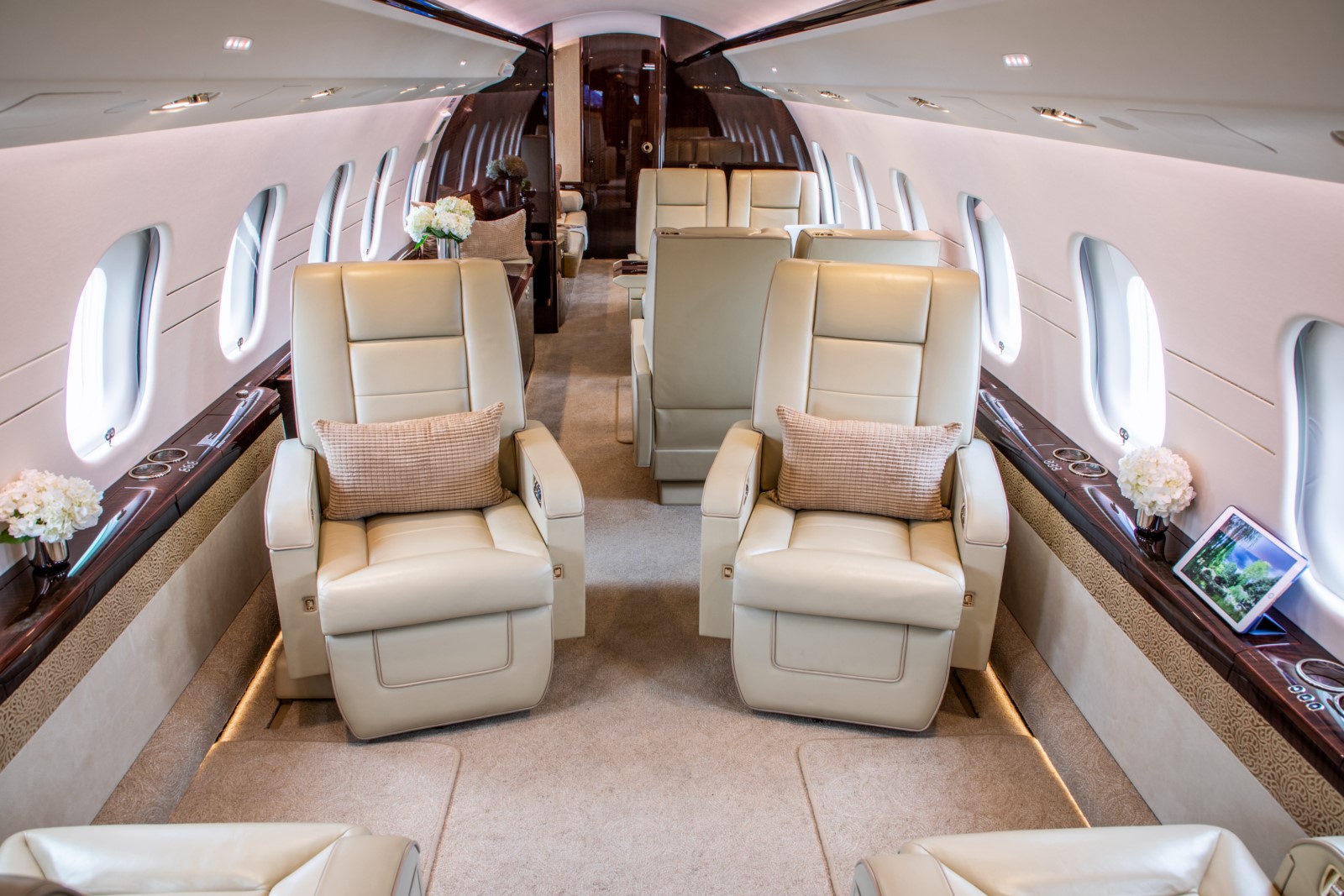 Exceptional One Owner Aircraft

RRCC & MSP

Hangered at all times in London

Only 725 Hours

Vision Cockpit

Well Equipped with SVS & HUD

FAA Compliant
Engines

Provided by

Rolls Royce BR710A2-20

Serial Numbers

L# 22253 R#22252

Enrolled on

Rolls-Royce Corporate Care

APU

Provided by

Honeywell RE220(GX)

Serial Number

P-692

Total Hours

727 Hours

Enrolled on

Honeywell MSP

Airframe

Total Hours

725

Total Landings

317

Maintenance Tracking

CAMP

Certification

FAA Compliant

INTERIOR

Crew rest

Forward

Galley

Forward with Galley Annex and Additional Universal Outlets

Fwd Cabin

4 Club Seating with Pull-out Tables

Mid Cabin

4 Place Conference Grouping opposite a Credenza with Low Cabinet

Aft Cabin

3 Place 16G Divan opposite 2 Club Seats

Lavatory

Forward Crew Lavatory and Aft Fully enclosed Passenger Lavatory

Jumpseat

With Audio Panel

Galley Equipment

Aerolux Nespresso Machine, Chiller, Microwave Oven, High Temperature Oven

Other Features

LED Cabin Lighting

Connectivity

Voice and Data Inmarsat Satcom Aero H+ Voice/Data, Dual Channel Swift Broaband Data, In Flight Phone Iridium ICS-100

Entertainment

Display/TV Monitor(s) Two 24" HD Monitors & Three10.4" Plug in Monitors; Airshow System Airshow ASXi Interactive Flight Information System w/ Airshow Netwrok and World Explorer Guide; Video Playback Dual 2 Disk Blu-Ray/CD/DVD/MP3 Player; HD Audio/Video Media Distribution Center; CES 5000 with control via iPods Two (2) iPod 30-pin nesting cradles above the crew rest; High Quality Speaker/Subwoofer System One (1) High Definition Media Streamer Hard Disk

Other equipment

Logo Lights, Common Keyed Locks, Aft Equipment Bay Storage Box, Airstair Extension and Tow Bar Fax/Printer/ Scanner/Copier Located in the Credenza; Electric Floor Tracking Assist (Single Seats Only) Securaplane External Camera System (Provisions); EVAC Sanitation System Pulse Landing Light System, Ext Panel Lighting Package; 115VAC/3500W Outlets

Exterior

Last painted

Original

Base paint color(s)

Overall Matterhorn White

Stripe color(s)

Gray over Blue Accent Striping

Navigation & Compliance

RVSM BRNAV/ PRNAV 8.33 COM RNP5 CPDLC RNP10 ADS B IN AND OUT

Weights

Gross Weight (Ramp) 99,750 lbs. Max Zero Fuel Weight 56,000 lbs. Max Takeoff Weight 99,500 lbs. Empty Weight 50,967 lbs. Max Landing Weight 78,600 lbs.
EFIS (Electronic Flight Instrument System) Four Adaptive Flight Displays

FMS (Flight Management System Triple Integrated

GPS (Global Positioning System) Dual GPS-4000S w/ WAAS

NAV (Navigation Radio) Dual NAV-4000

ELT (Emergency Locator Transmitter) Single ARTEX B406-4

DME (Distance Measuring Equipment) Dual Collins DME-4000

EVS (Enhanced Vision System) Single Bombardier

HUGS (Head Up Guidance System) Single Bombardier

SVS (Synthetic Vision System) Single SVM-6110H

ADF (Automatic Direction Finder) Dual Collins NAV-4000

FLT DIR (Flight Director) Dual Integrated AFCS (Auto Flight Control System)

A/P (Autopilot) Dual Integrated AFCS (Auto Flight Control System)

VHF COM (Very High Freq. Communication) Triple Collins VHF-4000
HF COM (High Freq. Communications) Dual Collins HF-9031A

SATCOM (Satellite Communications) Single Collins SAT-6100 System

RADAR Single Collins RTA-4118

RADIO ALT (Radio Altimeter) Dual Collins ALT-4000

XPNDR (Transponder) Dual TDR-94D + TSS-4100

SELCAL (Selective Calling System) Single RIU-4110

EGWPS (Enhanced Ground Warning Proximity System) Single TPM-6000

LSS (Lightning Sensor System) Single WX-1000E

TCAS (Traffic Collision Avoidance System) Single TSS-4100 TCAS II w/Change 7

CVR (Cockpit Voice Recorder Single FA2100 SSCVR

FDR (Flight Data Recorder) Single FA2100 SSFDR QAR (Quick Access Recorder) Single

EFB (Electronic Flight Bag) Dual Cockpit Multi-Function Touchscreen Displays