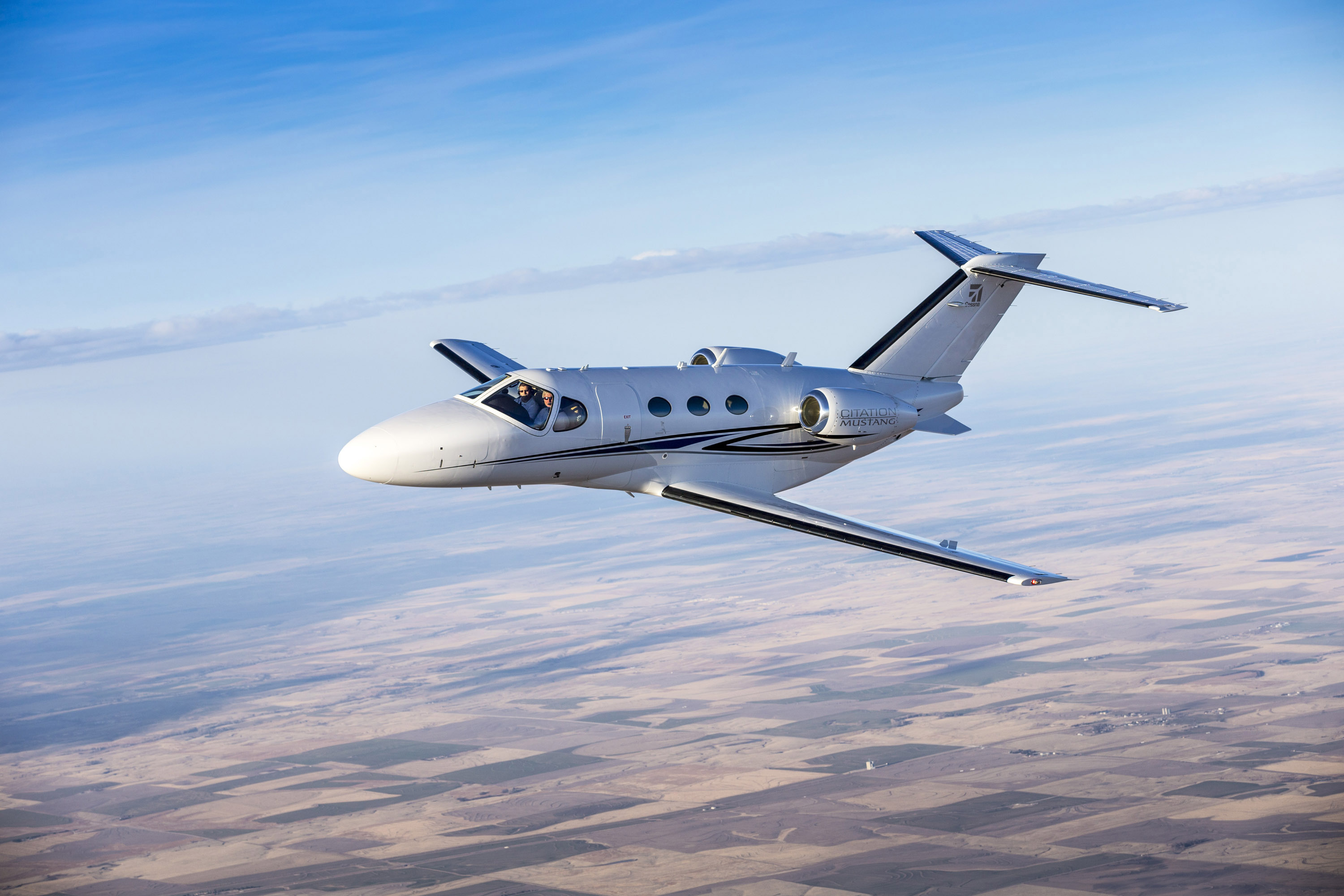 Plane page
The citation Mustang is one the world smallest jets, however it possesses a large cabin for its category.
The Mustang is characterized by this pleasant cabin, voluminous holds but also by the very sophisticated on-board controls, which facilitate piloting and allow a quieter and smoother flight.
It is very popular with business travelers for short trips of less than two hours in Europe. 
This private jet is available for rent, and is able to fly from Zurich to Lisbon.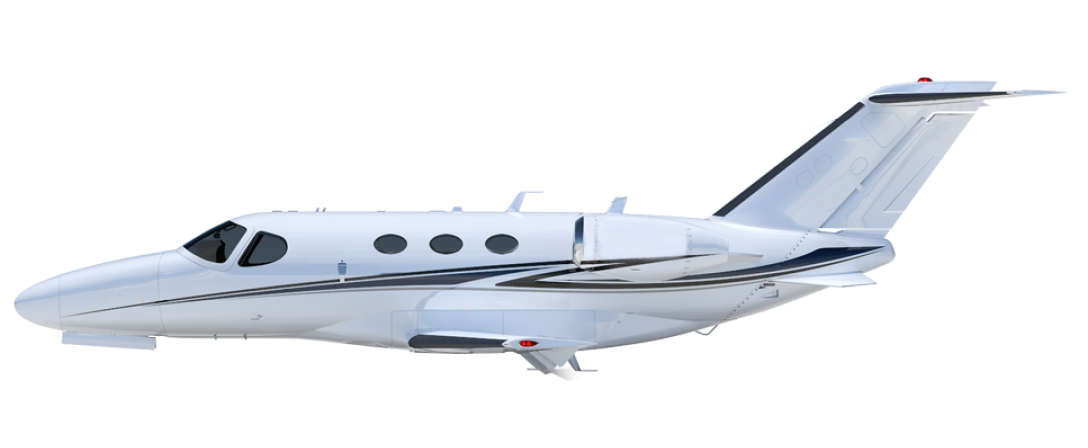 5* suitcases
1.8m 3 - 65ft 3
Cabin

Galley

No

Lavatory

No

CABIN DIMENSIONS

Max. length
2.97 m

9.8 ft

Max. width
1.4 m

4.6 ft

Max. height
1.37 m

4.5 ft

PERFORMANCES

Max. speed

340 kts

Max. range

1167 nm