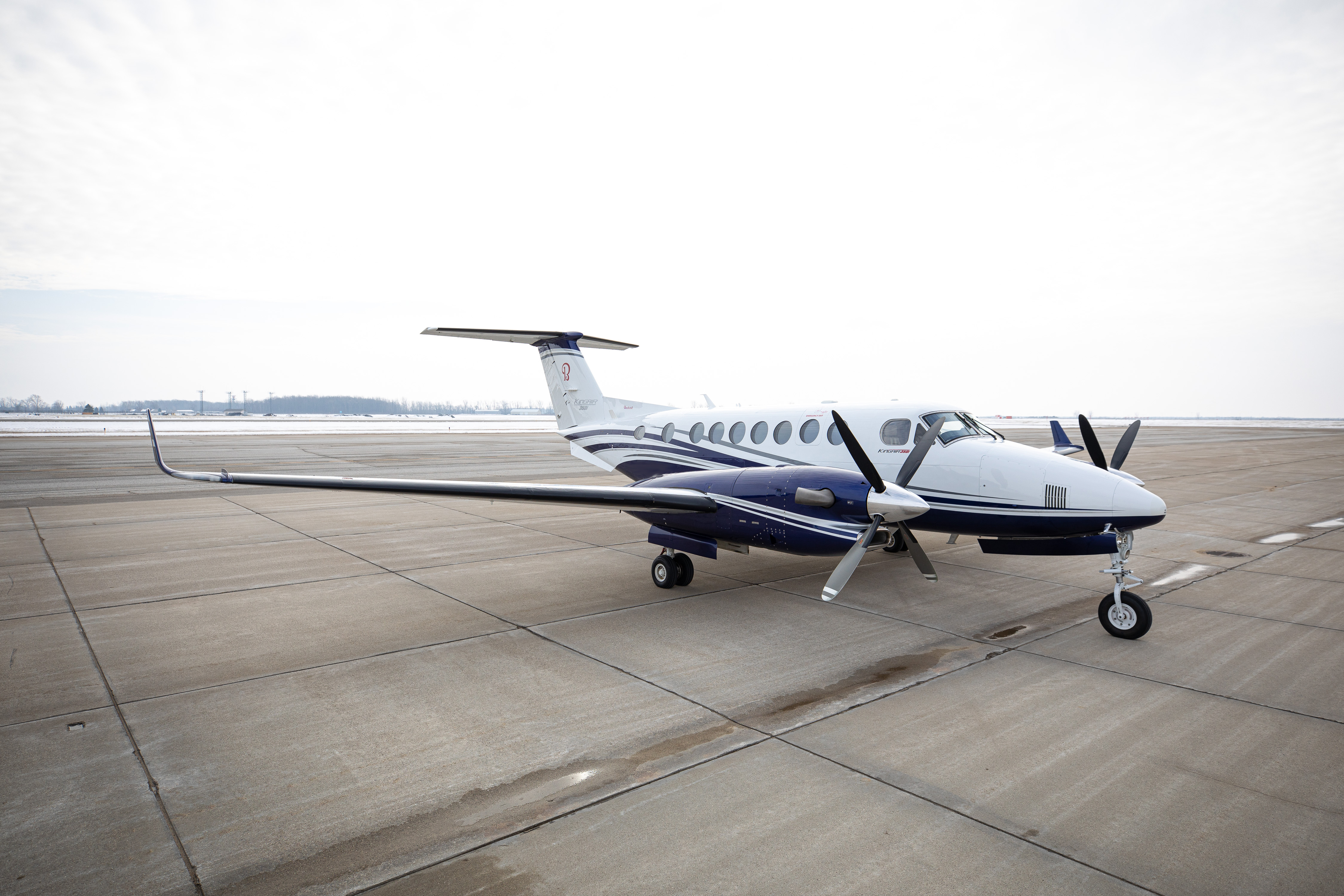 Plane page
The King Air 350i is the most popular turboprop in the market and one of the most versatile and valued business aircraft.
This aircraft remains the flagship of the King air family. 
It can operate from a variety of demanding airfields offering an opportunity to land even closer to your final destination. 
Rent the King Air 350i to fly from Geneva up to Rome.

6* suitcases
2.02m3 - 71.3ft 3
Cabin

Galley

No

Lavatory

Yes

CABIN DIMENSIONS

Max. length
5.94 m

19.6 ft

Max. width
1.37 m

4.6 ft

Max. height
1.45 m

4.10 ft

PERFORMANCES

Max. speed

312 kts

Max. range

1806 nm