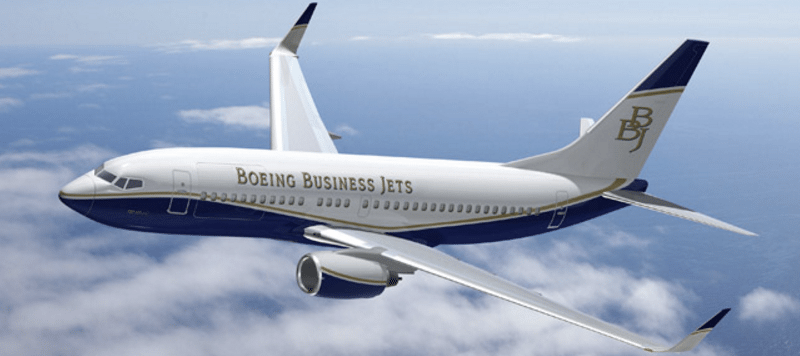 Plane page
The Boeing Business Jet or BBJ is a member of the 737 family and its fuselage is based on the 737-700 commercial airliner.
This private jet can fly non-stop from Johannesburg to London or Los Angeles to Paris.
Each aircraft is unique in itself but all of them will feature luxurious amenities such as a spacious living room, master bedroom suite, second bedroom/office, and multiple lavatories.

Suitcase
45.1m3 - 1593ft3
Cabin

Galley

Yes

Lavatory

Yes

CABIN DIMENSIONS

Max. length
24.13 m

79.2 ft

Max. width
3.54 m

11.6 ft

Max. height
2.2 m

7.4 ft

PERFORMANCES

Max. speed

473 kts

Max. range

5375 nm