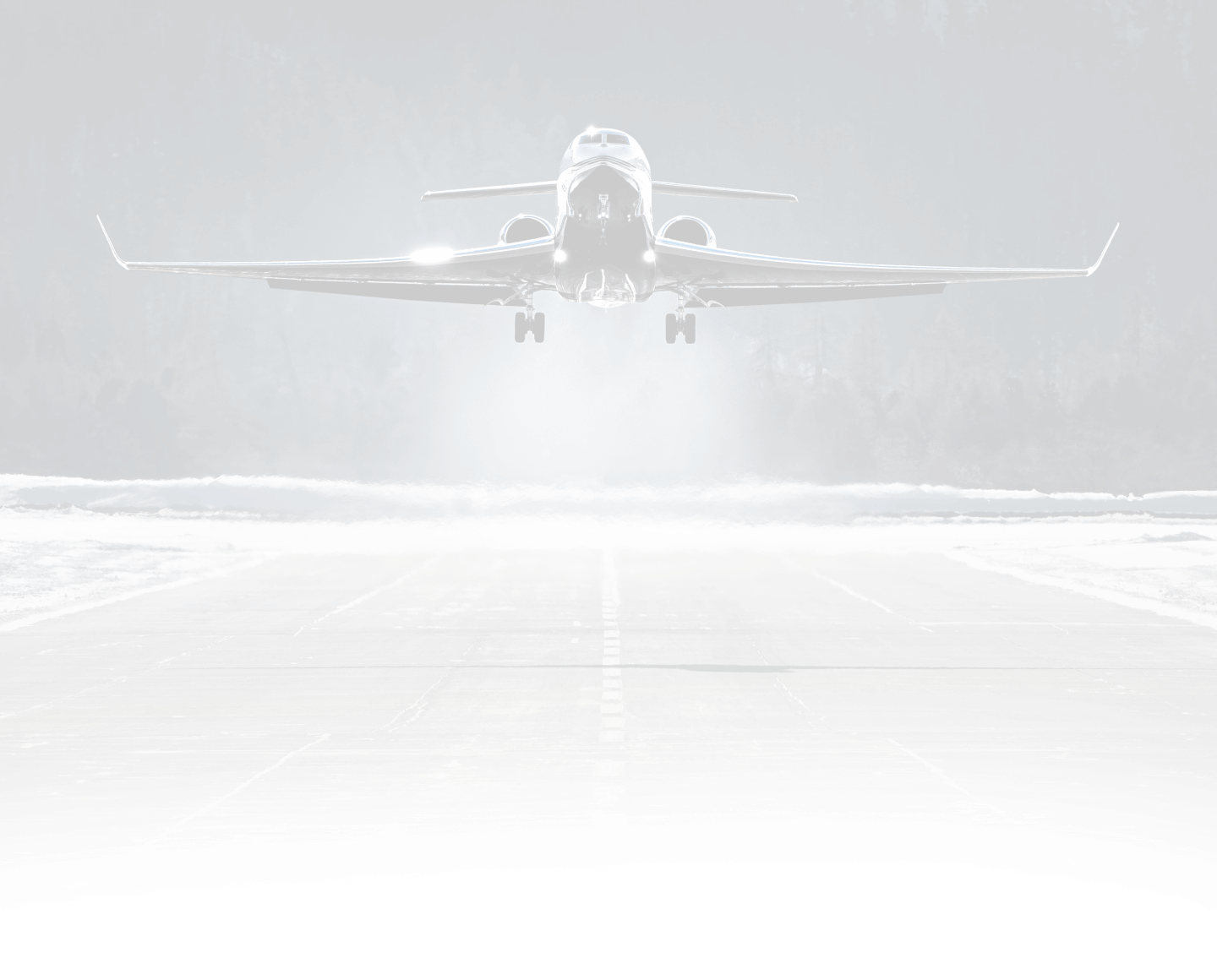 Charter page
ANY PLANE - ANY TIME - ANY PLACE
MOST POPULAR & REQUESTED
PRIVATE JETS


With thousands of charters executed from various locations around the globe every single year, our team of expert dispatchers and flight coordinators will ensure you get to wherever you are headed on time, and in style.

Our brokers are trained to find the most competitive flight solutions to fit your needs, but they will never compromise on our world-class reputation for safety and excellence. From very light, light, mid-size and long-range jets, right through to VIP airliners, our chosen professional brokers will find precisely what you are looking for at the best price available.

We don't cut corners when it comes to providing a flight experience that is tailored to your every requirement. Our flight coordinators pride themselves on making the impossible possible.

At Global Jet, our approach is quite simple: select the best and most competitive plane for your flight. Service and quality are part of our DNA. We pride ourselves on getting you from A to B quickly and safely, making sure your journey offers the kind of exceptional experience you deserve.
COMMERCIAL & OPERATIONAL APPROVALS
IS-BAO
Certification*

The International Standard for Business Aircraft Operations
IS-BAO Level 2 and preparing for Level 3

Find out more

Wyvern Wingman
Certification

The Highest Standard in Aviation Safety and Risk Management
USA Wyvern Approved Operator - Certification Renewed

Find out more

Official TSA
Waiver

ETOPS**
NON-ETOPS**

Extended-range Twin-engine Operation Performance Standards

180 min. for all AOC operations

120-180 min. for all AOC operations

LVO / ILS***

Low Visibility Approach / Instrument Landing System
CAT II and CAT III B (no DH)**** (Global Jet is the first Private Jet Operator to obtain CAT III B Approval)

EVS

Enhanced Vision System II operations

Global Jet is approved to fly EVS Approach (Enhanced Vision System) for capable aircraft allowing to fly in reduced visibility

US Part 129

US Part 129 approval for commercial flights. Permit to, from and transiting the United States

Find out more

Special Airport Approvals*****

Madeira, Innsbruck, Sion, Saint Tropez, Lugano, London City

Cargo

Approved for operating cargo flights and for Dangerous Goods on B737-400

Border Overflight Exemption USA

A border overflight exemption allows general aviation aircraft to overfly the first designated Airport of Entry (AOE) when arriving into the U.S. from below the 30th parallel in the eastern U.S., and below the 33rd parallel in the western U.S. This covers all flights from the Caribbean, Mexico, Central and South America, and French Polynesia

UK TCO

Approved to perform commercial flights to/from United Kingdom

Singapore FAOC

Approved to perform commercial flights to/from Singapore

UAE FAOC

Approved to perform commercial flights to/from UAE

Polar

Approval to operate flights in the Polar region. On certain routings this will bring time savings
* IS-BAO (International Standard for Business Aircraft Operations) built for operators, by operators based on the ICAO Standards and Recommended Practices (SARPS). IS-BAO is designed to help flight departments worldwide achieve high levels of safety and professionalism.
** Extended-range Twin-engine Operational Performance Standards, i.e. ETOPS stands for Extended-range Twin-engine Operational Performance Standards, a rule which permits twin engine aircraft to fly routes which, at some point, are more than 60 minutes flying time away from the nearest airport suitable for emergency landing. Non-ETOPS refers to flying times not subjected to ETOPS rules. 120 min. and 180 min. means approval for operations in which a diversionary airport is within 120 min. and 180 min. flying time, respectively.
*** Instrument Landing Operations.
**** Global Jet hold CAT II ILS approvals and is also the first business jet operator worldwide to be approved for CAT IIIB operations with a runway visibility range of 75 meters (i.e. extremely poor visibility conditions).
***** Due to local topography and weather particularities, these airports impose special approach and departure operations. Pilots require special training and approval for operations to and from these airports.