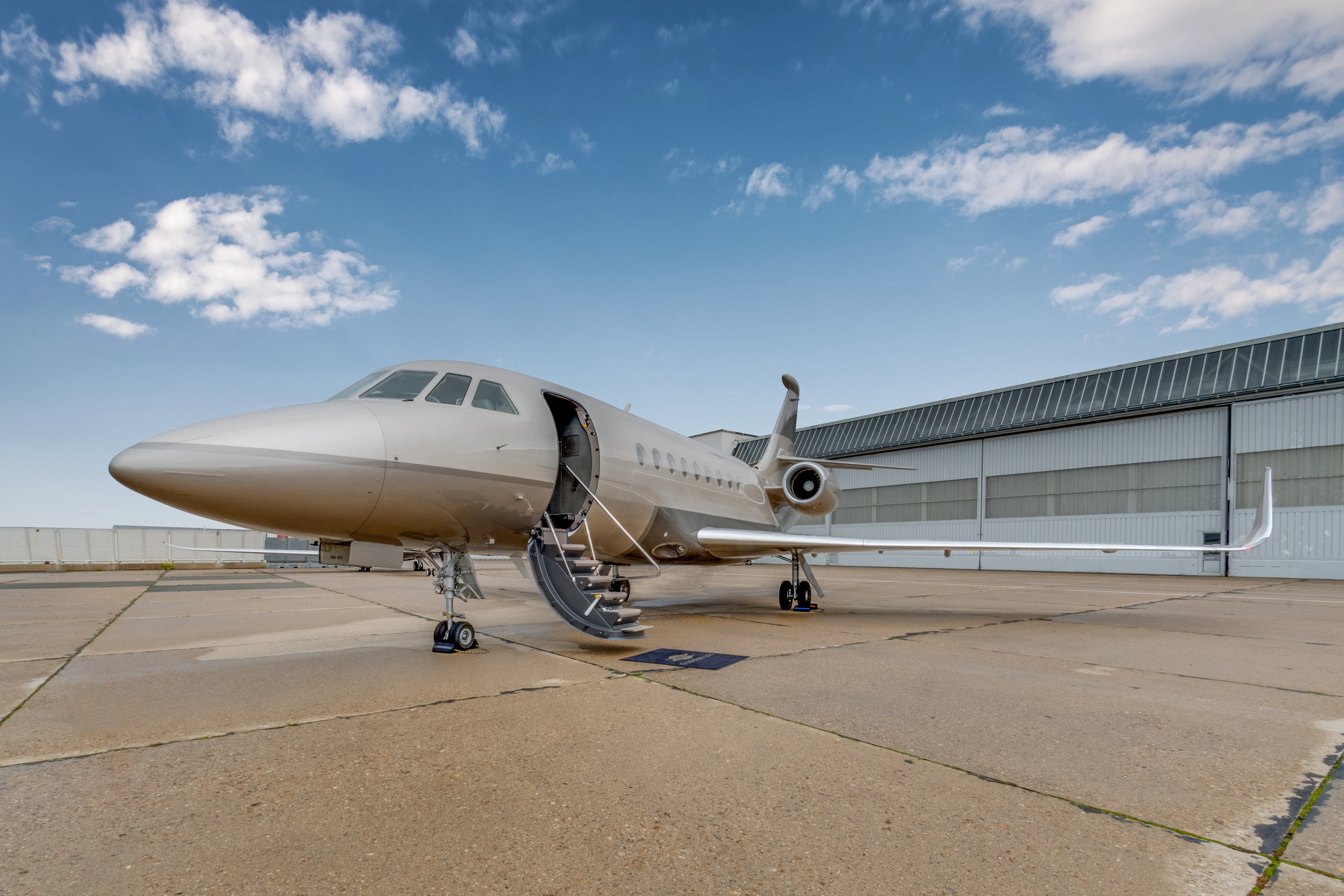 Plane page
Designed for 10 passengers, our twin-engine Falcon 2000S offers the latest in onboard connectivity and every creature comforts.
Generous spaciousness combined with Zen-like intimacy: This exceptional jet provides the perfect environment to relax or get some work done at your own pace while speeding to your destination.
And at a range of 3,350 nm combined with outstanding short-field take-off and landing capabilities, you'll arrive refreshed and relaxed at smaller airports further afield, too.
Based in Paris. Available for rent. Best business private jet charter rate.
Up to 11* suitcases
3.79m3 - 134ft3


CABIN

YOM

2013 Ref. 2019

Crew

2 Pilots 1 Flight Attendant

Crew rest

No

Beds

3 single - 1 double

Lavatory

AFT

Pets allowed

Upon request

Equipment

DVD

Yes

Wifi

Yes (Kaband) - at additional cost

Satphone

Yes

Iphone/Ipad

iPads Pro (3) + iPads (3)

Galley

Microwave Oven; Nespresso Machine; High Temperature Oven

Other

DEVIALET Mania portable Speaker; BOSE noise cancellation headphones; A large customized Backgammon table is also available

Cabin dimensions

Max. length
7.97 m

26 ft 2 in

Max. width
2.34 m

7 ft 8 in

Max. height
1.88 m

6 ft 2 in

Performances

Max. speed

440 kts - 815 kph

Max. range

3350 nm