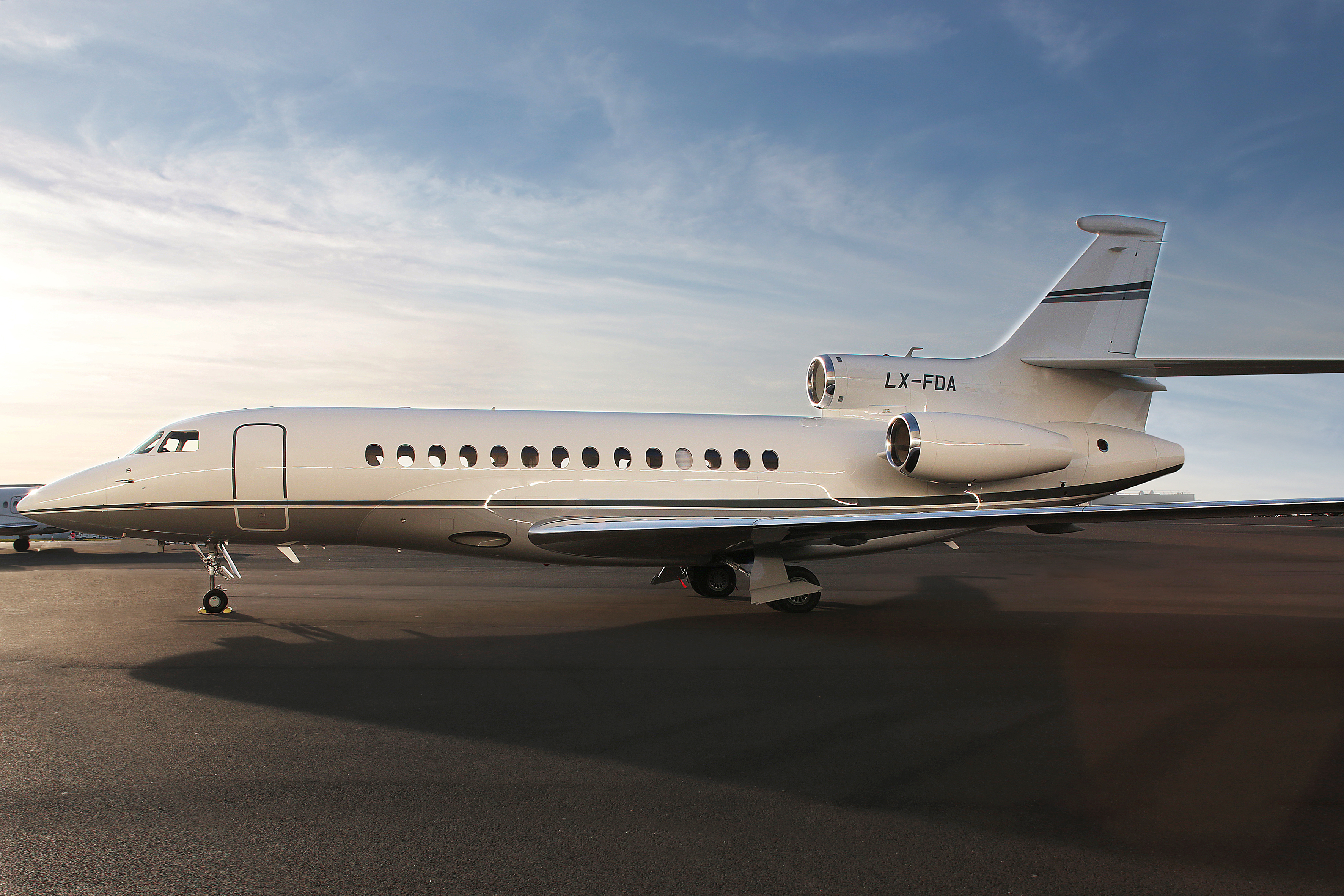 Plane page
Characteristically sleek on the outside, this brand new Falcon 7X sports an interior designed around 12 passengers, offering soothing contrasts of materials and textures.
Best-in-category transcontinental capability, combined with the extra measure of performance and safety that comes with three engines: This jet delivers on the promise of an exceptional experience.
Based in Paris. Available for rent. Best business private jet charter rate. 
Up to 12* suitcases
3.96m3 - 140ft3


CABIN

YOM

2014

Crew

2 Pilots 1 Flight Attendant

Crew rest

No

Beds

2 single - 2 double or 4 single - 1 double

Lavatory

FWD for crew + AFT for passenger

Pets allowed

No

Equipment

DVD

Yes

Wifi

Yes - on request and at additional cost

Satphone

Yes - on request and at additional cost

Iphone/Ipad

Yes

Galley

Oven, Micro-wave, Cof- fee Machine (Nespresso); No fridge, no freezer

Other features

Touchscreens, Blue-Ray; Red fruits not allowed

Cabin dimensions

Max. length
11.91 m

39 ft

Max. width
2.34 m

7 ft 8 in

Max. height
1.88 m

6 ft 2 in

Performances

Max. speed

kts - 852 kph

Speed

5950 nm