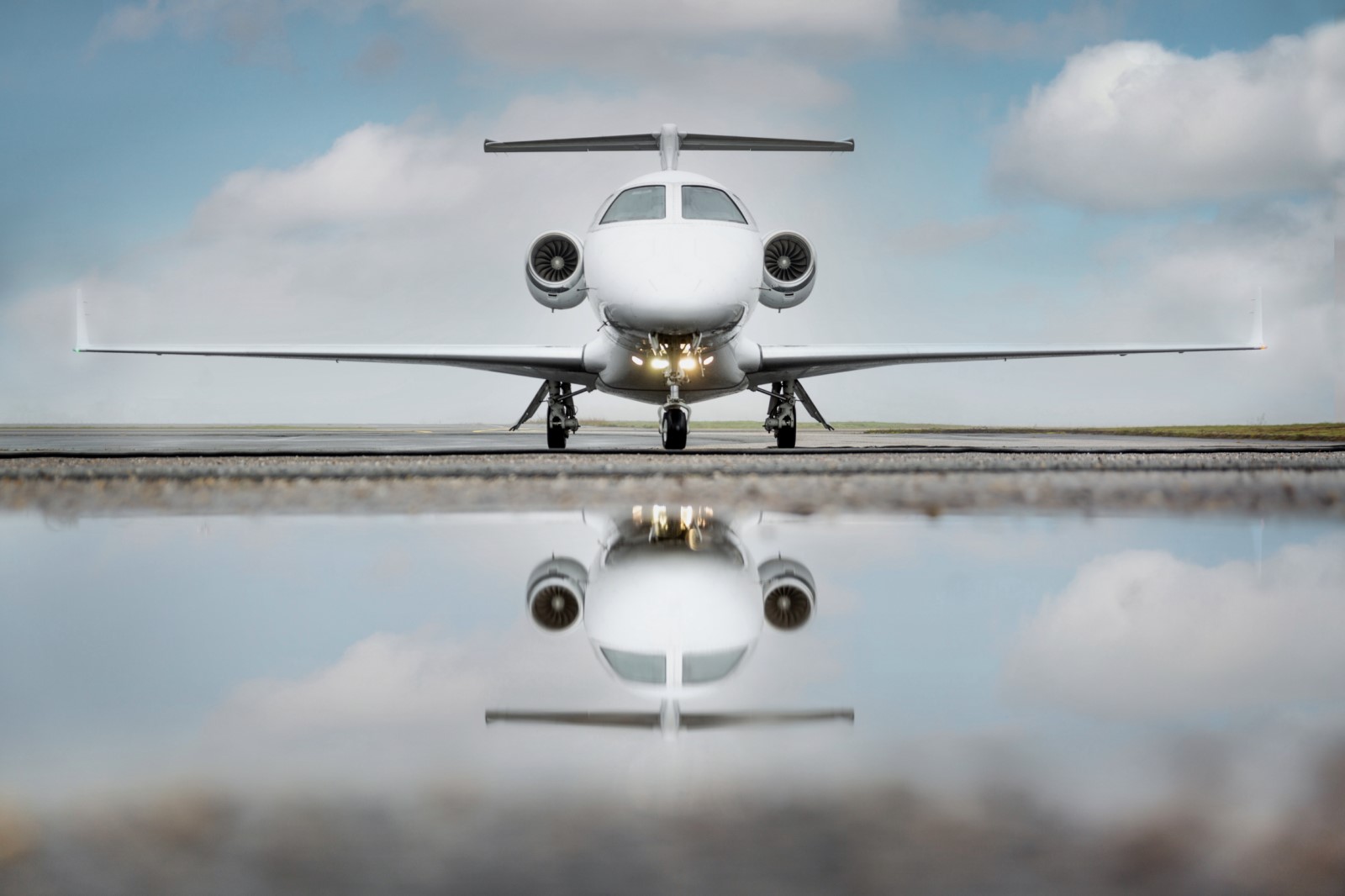 Plane page
Having a base at Bordeaux airport, this Phenom 300 is designed to welcome 7 passengers in the utmost comfort.
The Phenom 300 is an upgrade of the Phenom 100 which provides more space and comfort for the travellers (increased leg, elbow, and head space).
Equipped with the latest avionics, this private jet is divided in two cabin zones; offering customers a maximum level of luxury and relaxation.
This Phenom 300 is capable of landing on shorter runways which makes it one of the most flexible and attractive private jets in its category.
Furthermore, this aircraft is well known for its good range and speed for a light jet which is ideal for short or medium-haul flights. It is considered as one of most successful and best-selling light jet of its category since several years.
Up to 7* suitcases
2.37m3 - 84ft3
CABIN

YOM

2015

Crew

2 Pilots

Crew rest

No

Bed capacity

No

Lavatory

Aft

Pets allowed

Upon request

Equipment

Wifi

No

Satphone

No

CABIN DIMENSIONS

Max. length
5.23 m

17 ft 2 in

Max. width
1.55 m

5 ft 1 in

Max. height
1.25 m

4 ft 11 in

Performances

Max. speed

470 Kts

Max. range

2010 nm